Orange Grove Memorial Gardens
The creation of the distinguished and majestic Orange Grove Memorial Gardens (OGMG), part of the Cemetery Management Company Limited (CMCL), showcases the innovation that the Belgroves Group of Companies (BGC) boasts. This contemporary, high-tech cemetery is designed with a series of underground chambers (crypts); each having a capacity for 4 encryptments and is the only of its kind in Trinidad and Tobago.
Surrounded by opulent, tropical plants, the Orange Grove Memorial Gardens is green, environmentally friendly and secure with 24-hour security. A 26-foot Eternal Flame Water Fountain irradiates the sky in remembrance of your loved ones, making it a tranquil and picturesque retreat.
The Orange Grove Memorial Gardens guarantees the peace of mind that comes with knowing that your loved ones will rest eternally in a secured and dignified space, whilst allowing you to regularly pay tribute, relax and appreciate the garden environment.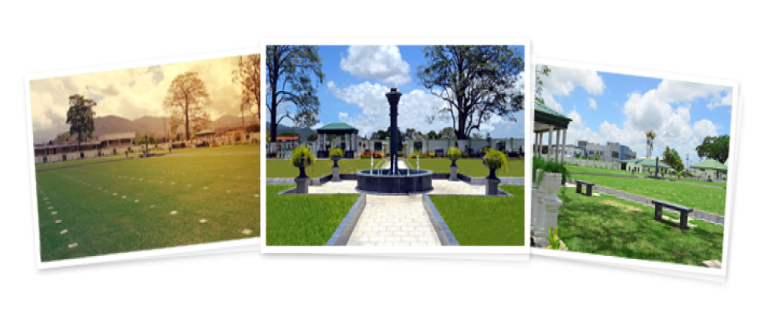 A crypt is a chamber in which your dearly departed can be laid to rest in eternal peace. They are made from concrete. The crypts at our Orange Grove Memorial Gardens are not filled with earth like that of a regular burial plot rather, the area immediately around the coffin is securely sealed and commemorated with a plaque or inscription which can be viewed.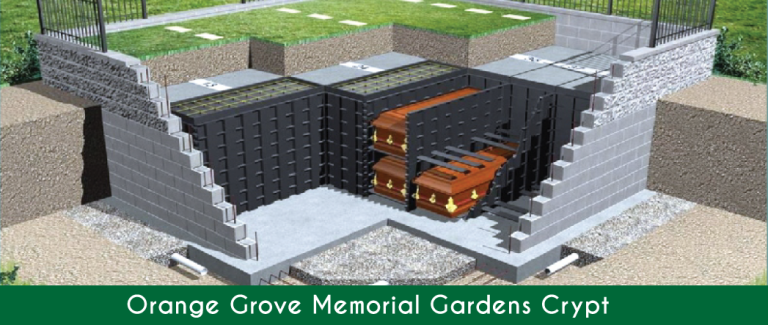 Like a mausoleum, our Columbarium Wall contains several cremation niches that have been specially crafted to hold urns. The cremation niches can be personalized to include a photograph of your loved ones, a message or an engraved image on granite or marble.